But I was so excited!
---
Try to scream out my lungs, but it makes this harder ~


You know I'll be
Your life, your voice your reason to be
My love, my heart
Is breathing for this
Moment in time
I'll find the words to say
Before you leave me today

---
You are the only thing in this world I would die without ~
'Cause if I wanted to go
I would have gone by now but
I really need you near me
To keep my mind off the edge

If I wanted to leave
I would have left by now
But you're the only one that knows me
Better than I know myself
---
I don't know the answer but I've always wondered why ~

But baby, I tell ya
My heart is freaking out when I held ya
Even in the best of days
Love will be hard and hearts will be faking
---
Lyckan i att slå på Cartoon Network och se Powerpuffpinglorna.
Jesus, jag älskar det programmet så hårt! Jag skrek bokstavligt talat högt när jag fick se det. Forever ett av mina favoritprogram. <3
---
Alltså, this movie.
---
Just when you think it's okay, it blows up in your face ~
I'll be your hero whose standing strong
Who protects you from any fights
And if your battles are piling on
I will take them on with all my might
---
I hope it's gonna make you notice, someone like me ~
Someone like you
And all you know
And how you speak
Countless lovers undercover of the street
---
I've got my heart set on anywhere but here ~
Stop and stare
I think I'm moving but I go nowhere
Yeah I know that everyone gets scared
But I've become what I can't be
---
Me gusta ~
---
HOW DO YOU SOLVE A PROBLEM LIKE MARIA
Like a baws.
---
~ ♥
---
AASDFGHJKL;
Det här kommer bli en underbar säsong.
---
Glee är tillbaka inatt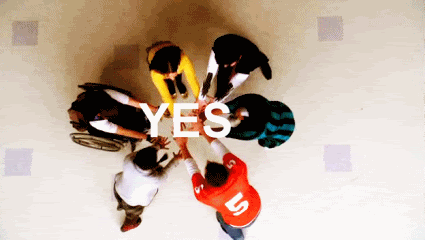 ---
Totally not freaking out right now
---
The awkward moment
när man inte ens känner igen någon man fangirlat i två år.
Det där, mina kära vänner, är Bill Kaulitz.
---
Älskar när
man hejar på någon genom en hel säsong av ett program, så vinner han <3<33<3<3<33<3<333<3<3
---
Hedley - Perfect
Måste bara säga att jag älskar den här låten helt otroligt mycket. Hittade den i November/December och kan fortfarande lyssna på den hur mycket som helst, åh. <3
Sen att videon är awesome gör det ännu bättre.
---
FML så jävla hårt just nu.
---
HAHAHA <3
Jag dog. Hårt.
---